PT112 melt pressure transducer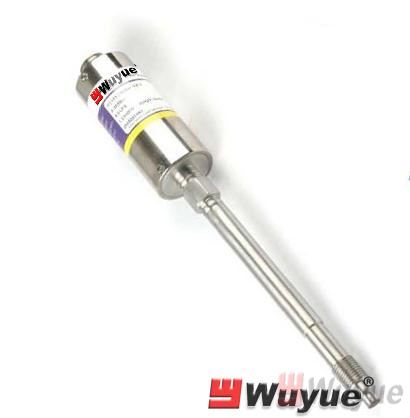 Feature and usage:
Brief introduce:
PT112 melt pressure transducer mainly used in measuring and control melt on high temperature condition, which has a widely range:0~5MPa~100MPa any to choose;
High measuring accuracy:+0.5%FS ; +1.0%FS ;
Temperature drift:≤0.30Mpa/100℃;
Output signal:2.0mV/V, 2.5mV/V , etc
This series product has high accuracy, stable, fine output signal, and dynamic feature, universality. Widely used in petroleum, fiber, plastic, rubber.
Parameter:
1:pressure range:0~5MPa~100MPa any to choose
2:accuracy: +0.5%FS ; +1.0%FS ;
3:working voltage: 10VDC(6--12VDC);
4:output signal: PT111series:2.0mv/v, 2.5mV/V PT1116 series:3.0mv/v, 3.33mV/V
5:check mode: 80%FSO+1%;
6:max temperature of probe can resist: 300℃
7:temperature drift: ≤0.30Mpa/100℃; high temperature melt pressure transducer
8:electric connection: PT111-series:universal 5core plus-in;PT1116 series:military 5 core plus-in .
9:over pressure:1.5*FS high temperture melt pressure transdcuer
10:electric connection:1/2"--20UNF 、M14*1.5 、M22*1.5、G3/4,etc screw plus-in
11:ant-corrosive and wearable:suitable for measuring pressure on high concentration coarse condition, so it can improve 3-5 times longer time.

Special requirement or design can customize, all for our customer's benefit!